As a Belgian percussionist and performer, Wim Pelgrims (°1995) has a tremendous passion and energy when it comes to contemporary-classical and experimental music. His roots as a professional musician are to be found at the Royal Conservatory of Ghent – where he was a student of percussionist Wim Konink –, and which city is still his main base throughout his career as a freelance percussionist.

Through his personal projects, he discovered his role as a creator and curator. His focus is mainly on creating a bridge between the boundaries of diverse styles of music and art, and initiating an immersive performance-experience.
In 2017 he founded Nemø ensemble, of which he has to this day the artistical lead. This ensemble is the first embodiment of his love of interaction and an allround experience in music, to which a playful approach to light, space and movement is the core.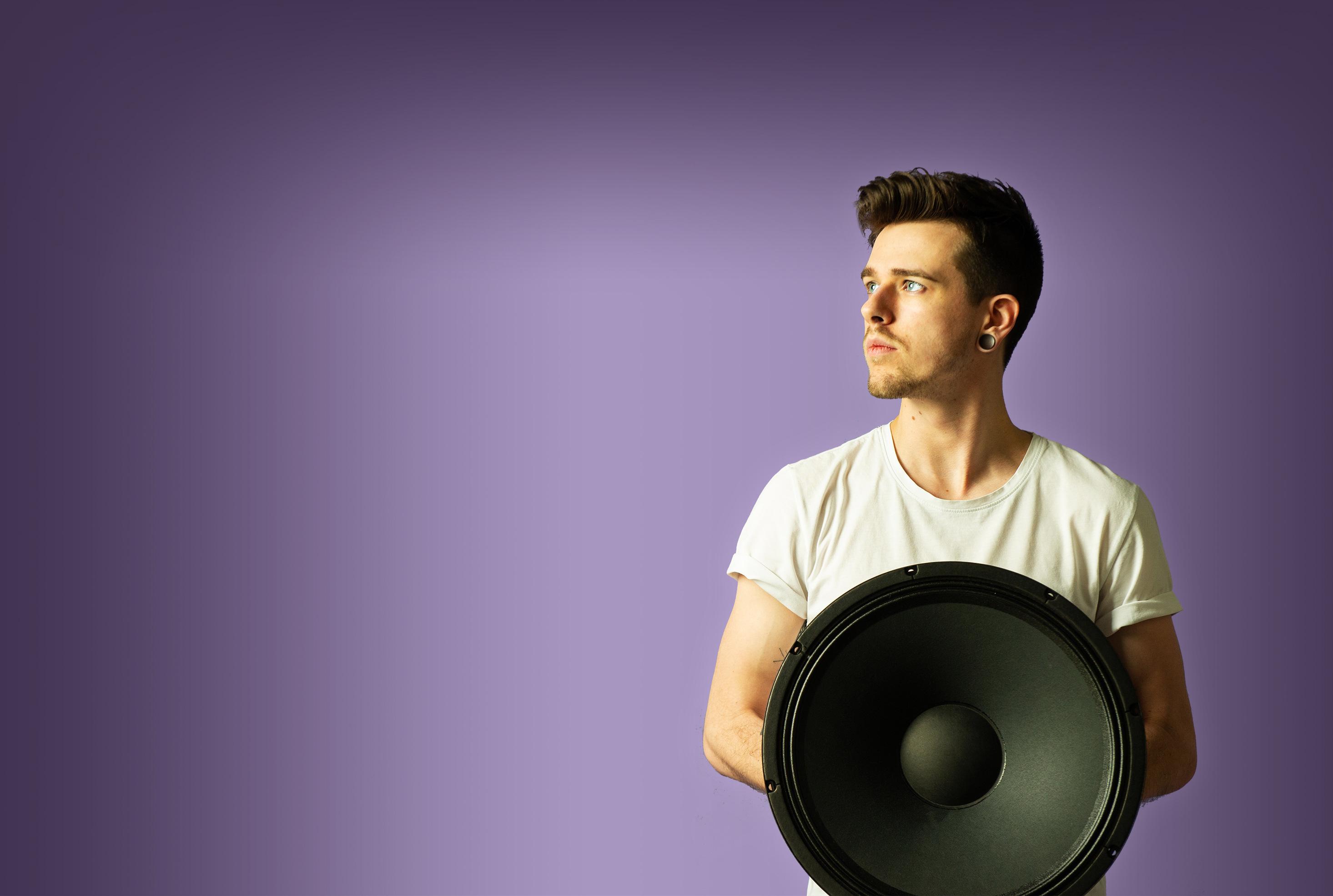 His more playful artistic vision finds an outlet in duo Goggles, which he founded in 2020 together with Esther-Elisabeth Rispens. In this ensemble, he interweaves in an airy, energetic way the theatricality of telling a story with a bubbly, contemporary-musical character.


In the meantime, Wim is also working on his first solo project, named BOLSTER[bubbels], which will premiere in springtime 2021. In this project, he frames his personal, abstract vision on contemporary classical music within a monochrome ambient, post-instrumentalist feel.


At the same time, he is creating a piece called VLINDERS?ZEEKOMKOMMER for Nemø ensemble, which will be an interactive journey for performer and audience.
His enthusiasm as a performing musician however is in no way inferior to his love of a more curating role. Besides his own artistic projects, he had his debut as a solo-percussionist in 2018 at Concertgebouw Brugge, with the piece 'Zyklus' by Karlheinz Stockhausen. He also performed as solo-artist with HERMESensemble – where he had previously been active as a freelance percussionist – in Gallery Axel Vervoordt. At this time, he is involved in the creation of a work by Heleen Van Haegenborgh – which will premiere at the MAfestival at Concertgebouw Brugge -, and he also has a new opera planned, composed by Ethan Braun and to be performed by Nemø ensemble.
As a freelance percussionist, he previously brought some of his passion and drive to ensembles as Nadar ensemble, Ensemble of Nomads, The Quixtet and BL!NDMAN.
Last but not least, he is also active in plenty of interdisciplinary and production platforms, in Belgium as well as abroad. In 2019 he was a juror during the World Music Days at the International Society for Contemporary Music (ISCM) in Flanders. In addition, he already took part in multiple ChampdAction.LAbO, the Nadar Summer Academy and Darmstädter Ferienkurse.